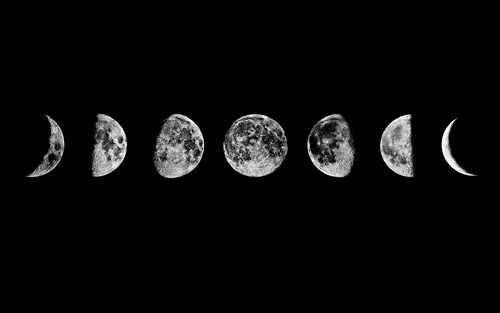 The Basics

 
 




Name:

Name:
Victoria Bourque
Pronunciation:
Vik-tor-ee-ah Bork
Meaning:
Victory.




Age/Status:

Born:
May 19th, 1997
Age:
17
Status:
Alive, active.




Basic:

Gender:
Female
Species:
Human
Nationality:
Canadian
Sexuality:
Heterosexual
Relationship:
Single
Native Language:
English
Accent:
Canadian
Languages Spoken:
English
Little French
Learning Korean & Japanese

 
 
 
 
 

Childhood & Family Information

 
 




Childhood:

Hometown:
Nova Scotia, Canada
Type of Childhood:
Not the best.
Type of Smarts:
School
Street
Most Important Childhood Event:
Idk. o.o
Earliest Memory:
Fleeing from an angry swan. ;w;
Schooling:
Public
Current Grade:
Grade Twelve




Firsts:

First Kiss:
>.< Jacob
First Love:
ehh >>
Other Firsts:

 

 
 

Physical Appearance & Images



 
 

Physical Description




| | | |
| --- | --- | --- |
| Eye Colour | | Deep brown |
| Hair Colour | | Blonde |
| Height | | 5'1 |
| Weight | | 115 pounds. |
| Handedness | | Right |
| Shoe Size | | Seven |
| Voice | | Normal - kind of soft. |
| Eye Sight | | Basically blind. >< Two dominant eyes. |
| Health Status | | Healthy |
| Abilities | | Writing. |
| Clothing Style | | Casual, fashion. |
| Distinguishing Marks | | Scar on left cheek from piercing, under eye. |
| Body Style | | Curvy. |

 
 

General Information



 
 
 
 

General Personality




I'm rad I guess.


Alias Elentári: Source from LoTR (the character's commonly used name is Varda). Varda (Quenya; IPA: [ˈvarda] - "Sublime" or "Lofty") is an Ainu, one of the Aratar and a Vala who was responsible for the outlining of the stars in the heavens above Arda. Fun Facts: Elentári means queen of the stars in Quenya. In LoTR, she was queen of the stars, of Arda, and of the Valar.

 
 

 
 

General Information




Sign
Taurus
Meaning of Sign
Element = Earth
Ruling Planet = N/A
Symbol = Bull
Birth Stone = Emerald
Current Location
Nova Scotia, Canada
Pets
A couple chicken, two dogs, two cats.
Likes
Reading
GoT, TVD, OITNB, TWD, Reign
Dislikes
Condescending assholes.
Fears/Phobias
Clowns
Hobbies
Reading
Writing
Motto
Pain is inevitable, suffering is optional.
Person They Secretly Admire
Craig Kielburger
Most Influenced By
Most Important People Now
Immediate Goals
Finish highschool in two months.
Long Term Goals
Love what I do.
Face Their Problems?
Doesn't. Ignores them.
Reacts to Change
Adapts sometimes.
Alignment
N/A

 
 
 

Habits & Traits




| | |
| --- | --- |
| Vices | Cracking neck. |
| Bad Habits | Biting lip. |
| Sleeping Habits | Light sleeper. Hugs a pillow, always. |
| Quirks | I need my dog or someone by me to sleep. |
| Attitude | Tsundere (hostile and sweet), perverted. |
| Personality | Tsundereeee |
| Social Skills | Quiet unless around known friends. |
| Mannerisms | Piss me off and I can be rude. |

 
 
 
 

Occupation & Self-Perception




Dream Job
Writer.
Current Job
Coffee Shop Worker
One Word to Describe
PERRVERTTTT
Things to Change About Self
Height, weight and bewbs. ;s;
Emotional Stability
eughgghh....
Mental/Emotional Disorders
PTSD and Panic Disorder

 
 
 
 

Favourites & Attitude




TV Show
Game of Thrones, Pretty Little Liars, LoK, Reign, Salem, Ravenswood, The 100.
Video Game
League of Legends, Dragon's Dogma, Skyrim and Assassin's Creed
Favorite Singer
TOP from Bigang, Krystal from f(x), CHANGJOOO and GD from Big Bang. @_@
Actor/Actress
Jennifer Lawrence
Band
SNSD, f(x), Big Bang, Exo-K, Exo-M, BEAST
Colour(s)
Black and pink.
Music
Kpop, pop, etc.
Animal
Snake.
Book
Harry Potter, PJO, Divergent Series, Hunger Games Series, GoT Series
People
Izaya, Taiga, Shiina, Krystal, TOP, Daesung, Dany from GoT.
Food
Anything but seafood.
Drink
Iced Tea.
Flower
Rose or tiger lily.
Greatest Fear
Needles and clowns. Being forgotten.
Most at Ease When?
Reading, writing. Alone.
Priorities
Family
Friends
Boyfriend
Past Failures
Tests. ><
Biggest Accomplishment
Hm. Not sure.
Darkest Secrets
Sadomasochist.

 
 
 
 

 
All images found here have either a permanent or temporary dibs on them. Please do not attempt to steal them/message me if you try to take a temporary one. Thank you.
Community content is available under
CC-BY-SA
unless otherwise noted.