Bonjour, welcome to my page, in case you guys don't know i'm fabina12, fab for short. I love the Percy Jackson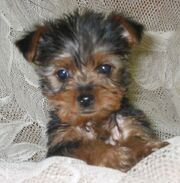 series, hence why i'm on this wiki, and have read each book muliple times. I like dancing, reading, shopping, music and cooking, i'm basically a girly girl that loves reading. If i could be a demigod child of someone i would probably be a child of either Aphrodite or Athena, Aphrodite because i play matchmaker ALOT, and because im gorgeous,jk. And Athena because i get A's all the time, though im probably not a demigod, because I don't have ADHD or dyslexia.....oh well, thanks for wasting a couple minutes of your life to check out my page, au revoir.
P.S. i don't speak french thats, the beauty of google translate XD
Community content is available under
CC-BY-SA
unless otherwise noted.