"You are a Level Five User"

This entitles you to eight demigod camp spots, bringing your total demigod spots to 12 (8 camp 4 BC) which can be swapped around. It also means you have been here at least five weeks since your first character was claimed, and that you may now vote on more as well as run for things like chat mod or rollback. Please do read the

wiki policies

or contact an

administrator

if you have any questions.
I will take what is mine with fire and blood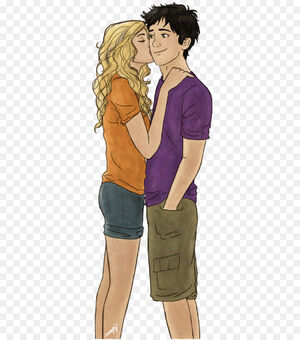 Hello, the name is Minkclaw but most here call me Mink. I am currently not on due to real life so it could be a good while before I am. I'm a twenty year old female and I live in Ohio. I am currently a moderately active user here, mainly doing art but I do edit every once in a while. I have two birds, Pepper and Blue, a guinea pig, Lily, and two standard Chihuahuas, Turtle and Babygirl. I live with my roommate, aka my best friend. If you wanna chat feel free to message me here; my Discord is Minkclaw#4158
I write, I have a few fanfics lying around somewhere (just message me if you'd like to read through one, I'm currently working on my Warriors: The Dark Hallows arc), listen to music, and do various types of art. My favorite color is blue (mainly dark blues), my favorite song right now Beautiful from Heathers the Musical. I love watching musicals, as well as opera. I also watch a various of other genres. My favorite animal is the horse. My Game of Thrones house is House Targaryen. My Harry Potter house is Ravenclaw, Voldemort is my life and soul.
Listed in Claiming Order.
Which of my characters do you like?
Which of my characters do you want to romance with?
Community content is available under
CC-BY-SA
unless otherwise noted.