Welcome to the Camp Half-Blood Role Play Wiki!!!
Thank you for your edit to the Claiming:Camp/Terrence Smith page. As you are new here you start out at Entry Level, if you haven't done so already please visit the Getting Started page to learn how to get your character claimed, and what to do from there. As an entry level user, you are allowed one character spot.
Once you have a character claimed, and have your page up, here are some useful places to start learning your way around the wiki.
Recent Changes
Forums
List of Policies
User Levels
Please leave a message on
my talk page
if I can help with anything!
Royaldoggie
(
talk
) 02:37, October 11, 2014 (UTC)
Claims
Please refrain from commenting on any claims other than your own as you are not authorized to do so. Only Official Wiki Helpers and members of the Administration Team may comment on claims. As such your edit to Sky Jackson has been reverted.
|-|-|-|-|-|-|-|-|-|-|-|-|---~Kevin---

Even if you end up as the world's enemy, I'll be your knight.

Delay
Really sorry for the delay in the leveling up. I've been busy and wasn't able to check who levels up in the past few days :(
Take your time. I've got forever to wait -Demi ღ
post
Can you post on our RP? 
Hey
I was wondering if you'd like to RP. :D
Also have this:
User Left
~A memory Is one to be treasured, even the smallest one<3 (talk) 21:00, December 18, 2014 (UTC)
Badge
Here is mine :P

"No wind is of service to him that is bound for nowhere."  -Wind

You Have Received an Official Invitation




You have received this invitation because Windsword7 has declared you worthy to join his kingdom.

-Windsword7: Welcome to the Kingdom
Level Five!
First and foremost, congratulations on getting to Level Five! You've officially survived 5-6 weeks of newbness. Now, since you're a level five user, I'd like to ask if you participated in our Adopt a Newb program. By "participate", I mean were you "adopted" by any user here? If yes, kindly tell me who. Thanks! :)
Take your time. I've got forever to wait -Demi ღ
Inactive?
Will you happen to need the less active status? You've gone 2 weeks with no edit and there is no notice that you are on vacation or have anything that will prevent you from getting on the wiki. If, by the 3rd of February, you have failed to make an edit or/and inform someone of your inactivity, your character(s) will be deleted and/or archived.
Take your time. I've got forever to wait -Demi ღ
Helper Status
It's has been more than a month since you have made a "helpful" edit as an Official Wiki Helper. As such, unfortunately, your rights/status as an Official Wiki Helper has been removed. If in the future, when you are active again and you wish to become a helper again, you'd need to re-take the claiming test.
(Just remember that making one or two helper edits a month doesn't suffice, it has to show that you're helping around, so only checking a claim won't cover it).
Hug the shore; let others try the deep ~ WoW

hey
hey are you there? its been two weeks since you edited do you need an inactive badge? cause your char may be deleted or archive if you failed to notify us
Behind those cold hard computer screens.....

There's a human heart beating away its emotions… 01:19, February 25, 2015 (UTC)
AaN
According to the user/char lists, you have 1 god rp and 1 early power up for having adopted a newb, but it was never stated who it was that you adopted. I checked the Adopt a Newb page and saw that the newb that's currently listed as your little brother/sister has 0 edits, so s/he couldn't possibly be the newb from whom you gaiend 1 god rp and 1 early power up from. Please inform me of the user whom you previously adopted, else the prizes will be revoked. Also, please be sure to inform either myself or Waves whenever you adopt newbs so that we are able to keep track of your prizes.
Take your time. I've got forever to wait -Demi ღ
Re:Prizes
Sweet, okay! Thanks for clarifying some stuff! :)))
Take your time. I've got forever to wait -Demi ღ
Xer's Badge that he stuck in demi's message
---
he didnt even bother to gimme a message ;-;
Xer's friendyness
I might be as dangerous as nova. ready to scold you at anytime. I could be as foolish as liberta.
looking at things the way a fool would see it. I don't know if i am as merciless as felicita. but heck i know i could be.
I might not be as reckless as natsu. ready to take you on at any time.
I might not be as crazy as elfman whenever he goes beast. but i know i am half as crazy. I might be as psycho as cheshire. but not that psycho on you. i might be as peaceful as Oz. hoping for a better day. but i know that i am happy to be your friend everyday.

geogre GEORGE
Sig
See my cool sig 8)
Do what is right, not what is easy~ SuperBellaMuzen

Greetings!
From the HR Department of CHBRPW
Good day,

Undead Sparkz

! We're currently in the midst of checking whether or not our User/Character Lists are accurate. Below is a list of all of your characters, as well as your prizes (both used and unused), and some other pertinent information. Please check that all information listed below is correct and accurate. If not, do message me with what's missing and/or incorrect. Thank you and have a great day!
List of Characters & Prizes
Major Characters (1)
1. Terrence Smith (Nemesis)


---

Minor Characters (0)

N/A




---

Dead/Away/Etc. (0)

N/A




---

Prizes
Used


N/A

Unused
1. 1 god rp (Prize from Adopt a Newb)


2. 1 Power up (Prize from Adopt a Newb)
For any inquiries, please contact any administrator and we will make sure to address your problems. Thank you!

Were you able to obtain the Adopt a Newb prizes through adopting someone or being adopted? Kindly update us on any incorrect information in this list :) Thank you!

Smile and wave, boys. Now that's the worst disguise ever. ~Alias Kit

Badge for chu~

Blessing of Friendship

You, the mortal known as Undead Sparkz, have been given the blessing of friendship from the mango goddess herself. This means you have gained her favour by tolerating her... strange behaviour and she has deemed you worthy of her friendship.
The handwriting changes starting here. It looks more cheerful and less stoic than the message above.
Haiii, Sparkz~! Sorry for the straight-to-the-point and stoic message above. One of my more sour mango servants wrote the message and yeah. >.< But you're a really awesome friend and I love chu. Sure this message might not be unique from user-to-user but my wub for you is def. special and only for u.
____________________________________________________________________Love always,
____________________________________________________________________________Catty

Why those boys I don't care about try to strike a conversation with me-Catty 🃏
CONGRATU FREAKING LATIONS
OMFG SPARZ I GOT YOU A WIFE. YOU HAVE A WIFE. WE MUST GET YALL MARRIED ASAP. SUMMER SAID YES. COME TO CHAT WHENEVER YOU FREAKING CAN CUZ YOU HAVE A WIFEY
"You don't have to 8e a good person to 8e a hero. So I'll just 8e me. "  —Yorkie 

Nin
We are enemies that was clear from the moment we met and I really do like you well I like hating you but, I`m willing to not change in order to get back into chat and offer you a non apology that could be construed as one you got me in other words I`m not sorry you are such an a hole but I will do better in trying to deal with you got me. That is all and more over if will also try then I think we can elevate our relationship from enemies to rivals that is all that is it that is the maximum I`m willing to move on the subject.--I had a dream I ate a four pound marshmallow and when I woke up my pillow was gone-KhaeNin (talk) 23:49, May 24, 2015 (UTC)
I would love to, but I'm a bit busy today
I would love to, but I'm a bit busy today. Perhaps tomorrow.
Boo....guess who? AVADA KEDAVRA!

05:10, June 14, 2015 (UTC)
Hey look!
It's an iris message! I promise it is free. No paying, you can have it. Keep it close to your heart and what not
A series of misadventures wrapped in fur
Hello
Hello. (Join The Suit Army! 21:42, June 22, 2015 (UTC))
Dear Brother
My dearest Brother,you are my best/oldest wikia friend! You have guided me in the art of awesomeness since my first week here,until now. So my dear brother,I feel that my 2,000th edit should go to you ,yours truly (Join The Suit Army! 23:37, June 22, 2015 (UTC))
Dad, Its Fortune and I need help! 
Heyo, Daddy!!! I need some help... My claim has been stuck for a while now and I really want to  RP so bad... hahaha. Would you pwease heylp mwee wid it??? Thanks Dad! Oh, and another thing would you please teach me in coding word bubbles and stuff?? Thankies!!! :)
08:35, September 7, 2015 (UTC)MissFortune97 (talk) Love love :)
Yo!
Hey Sparky, I was wondering how you were doing, and it's been awhil since we've chatted. 
Anyways, how are you?
~A memory Is one to be treasured, even the smallest one<3 (talk) 19:52, September 24, 2015 (UTC)
Announcement
Look, I don't know if you know this or not, but I have decided to divorce you. That's all.
If about the kids, let them choose who they want to go with.
If you were to write a story with me in the lead role, it'd certainly be . . . a tragedy.

p.s. i know you always blame ash on things. don't blame him cuz he has nothin to do with it.
Bronze Soul!
You made it at long last, Undead! Here's your Bronze Soul! :D
Bronze Soul

The

Bronze Soul

is awarded to you by

Nata Roebot

, for having over 500 edits on Camp Half-Blood Role Playing Wiki!
03:13, October 11, 2015 (UTC)
Le Badge of Awesomness
Template:Cookies Badge of Friendship -User Left
Newb
For getting your current newb, User:MissFortune97, to graduate to a Level Five user, you receive all three prizes which the Adopt a Newb program offers: 1 god rp, 1 early power up, and 1 new char spot. Please update your slot in the Adopt a Newb page. I have already updated the prizes on your user/char forum.
Thank you for participating in our program and we hope you continue to help out future newbs! :D
Take your time. I've got forever to wait -Demi ღ
Hello, Dad (again xD)
So, Cookie made me a badge and as one of the most important people, I give you this. Love you Dad :D
Hiiya, Matey!
Congratulations for earning a spot in my heart. You'll always have a place in my heart, no matter what happens to our friendship. Because you're the V to my JungKook, in an awkward blushy idol way.

Your welcome ;3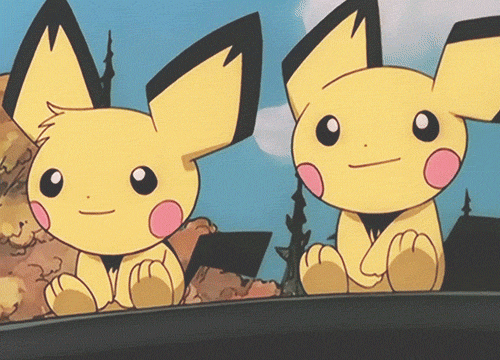 Hai there!
It's seems you have earned yourself the best badge anyone can earn, the Pichu Badge, the badge that shows that even though I'm a bit weird, I still have friends... I think! In other words I think of you as my 'Pichu Brother'

Inactivity Notice
Hi! You only have until the 20th of December to make an edit or else you will be marked as having left the wiki and all your characters will be archived or deleted. If you have any questions, please contact an administrator. Thank you!

"Don't be such a sourwolf." ~Sterek

dude...
fun fact I actually forgot you... still happy 2016! may it treat you with ...less sadness? meh your apathetic.. doubt you care.. either way I hope 2016 gives you an adventure..where you actually leave the house.. once...
Behind those cold hard computer screens.....

There's a human heart beating away its emotions…
Apology
I concede to your point about professionalism and I let my emotions get the better of me during that argument in chat today and I formally apologize for my involvement however I would like to talk to you calmly about a few things that you said that stuck me as rather interesting. I will ensure that our differences are settled calmly in the future at least from my end.
Again I sincerely apologize,             ●||||   ♒"May the force be with you."  ~~ A Son of Hades  

!!!
HAPPY BIRTHDAY!
You're in big trouble
Nah im jk. I love you bro! Happy 18th Birthday!!!!!
Le Badge
Figured I'd start handing these out sometime. This is for being a great dad and being the first one to welcome me to the wiki.

Lumo's Friendship Badge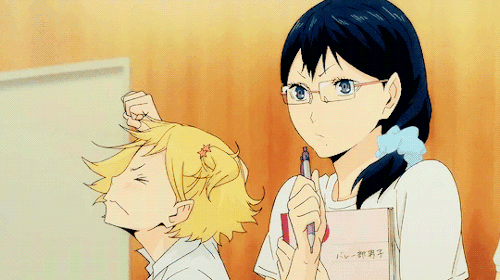 This might not mean much, but you're a friend to me.
I'd take you to the moon and give you the sun
Love, Lumo

It was the age of Light, it was the age of Darkness

Test
nvm me i'm testing something XD

"Hard like a rock. Cold like stone. White like a diamond, black like coal... ~Steve~ 

Champions of Othrys Event!
Hi! It has come to my attention whilst looking through the lists for the event that you have an unmade, reserved CoO position! I would just like to clarify if you intend on making this character or not, if not, I shall be taking your reservation away.
Many thanks!

Oli Move over sis, it's Jan! ❤ Special:EditCount/EvilhariboMadness


Fam IlY
Plz don't leave me D: <3
  Slay Talk  "Shadows wonder why we scream."23:32,5/26/2016    [[Special:EditCount/Slayingthehalcyon|Special:EditCount/Slayingthehalcyon]]  
I stalk "recent changes"
Pfft, silly Undude, you can't sneak back here without me noticing!
(I missed you ya nerd pls get back on chat sometime so I can spam you with the (th) emote)

wishing whirling waving wandering stars 

20:22, October 17, 2016 (UTC)
Martin van Zijkens
Martin's claiming page has been deleted. Please remember that once you leave a claim in the claiming page unfinished for a week, it would be deleted. The same happens once a claim checker leaves notes on your claim, and you have to respond to them within a week, or else it would be deleted. If you want to have it back or you have any questions, please message me or another administrator.
Thank you!
We have a choice: to live or to exist.
Reminder: Martin van Zijkens
Hello there. Your character in claim, Martin, has been restored back to the claiming page. Please make sure that you'll be able to respond in order for him to get claimed this time. If you have any questions, please contact me or another administrator.
Thank you.
If you were to write a story with me in the lead role, it'd certainly be . . . a tragedy.

Hey!!
Heya Sparx! Welcome back!! Good to see you. How you doing?
Community content is available under
CC-BY-SA
unless otherwise noted.