hello.
i'm gonna be more active now.
"You are a Level Five User"

This entitles you to eight demigod camp spots, bringing your total demigod spots to 12 (8 camp 4 BC) which can be swapped around. It also means you have been here at least five weeks since your first character was claimed, and that you may now vote on more as well as run for things like chat mod or rollback. Please do read the

wiki policies

or contact an

administrator

if you have any questions.
my characters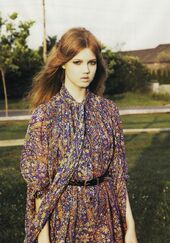 Jaylynn Nitzachon is a fifteen-year-old daughter of Nike.
Lynn is loud, talkative, bubbly and energetic. She's the popular girl type, but is fiercely competitive. She smiles too much and approaches people she doesn't know even though some other people tend not to. Her ADHD is very evident. She loves Camp Halfblood a lot; if only campers were allowed to bring their phones. She's not exactly the sharpest tool in the shed, which is why she isn't exactly victorious in an academic sense. Still, why need brains when you've got the looks?
Altaira Madison is a sixteen-year-old daughter of Astraeus. 'Taira never understood why her mom was so overprotective growing up, now that she knows she's a demigod, she thinks it's probably because her mom thought that she would be killed by some Greek monster. Makes sense. She could barely fight her own normal battle with another regular human. She's a bit too shy and sucks at combat, but she's handy with a knife. She's too much of a pushover and sometimes annoyingly optimistic. A daughter of the god of the stars shouldn't be this socially awkward.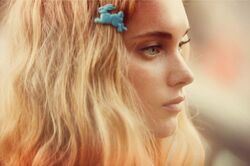 dibs on kalia prescott as a model for a future char.
Just your average girl with the not-so-average obsession for Broadway and books. I like RPing, music and being a bit strange.
i haven't been here in a while, and back when i was still kind of active it was only for a short time, i don't have enough nicknames to put here yet, but you can call me red.
Community content is available under
CC-BY-SA
unless otherwise noted.