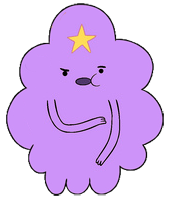 "You are a Level Five User"

This entitles you to eight demigod camp spots, bringing your total demigod spots to 12 (8 camp 4 BC) which can be swapped around. It also means you have been here at least five weeks since your first character was claimed, and that you may now vote on more as well as run for things like chat mod or rollback. Please do read the

wiki policies

or contact an

administrator

if you have any questions.
Characters
Marshall Lee Dawn(Son of Thanatos)
Marshall Dawn Demigod
-Son of Thanatos/ Bad Little Boy
 Age: 13  Height: 5'4  Weight: 130 lbs
 Sexuality: Straight  Relationship Status: Single
 Health Status: Healthy  Main Weapon: Celestial Bronze Sword
 – "There are more dead people than living. And their numbers are increasing. The living are getting rarer."

Hello There Nice to Meet You!!!!!
Dyla Dianne Leversky(Daughter of Hades)
Dyla -Child of Hades
-Daughter of Hades
Death's Daughter Age= Immortal Height= 5'6
Sexuality= Straight Relationship Status:= Single
Health Status= Healthy Nationality= American
Species= Half-blood Main Weapon= Sword and Twin Daggers
 – "There are far more things worse than Death"

*Goes Slowly Toward You* HI There!Say HI to DEATH!
My Signature

It's Adventure Time! -Fionna Gil

13:20, May 28, 2013 (UTC)
Community content is available under
CC-BY-SA
unless otherwise noted.