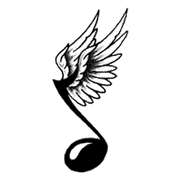 Hi! I'm McConnell48, or you can call me Emma! Or Ema Jean... Whatever floats your boat! Let me tell you a little about myself!
Gender: I'm a girl people!
Age: I am a teenager.... Thats it
Skills: Im a writer. I write a lot of fanfiction, and my own pieces as well. I draw, and have a Deviantart account under the same user as well. I can bake, paint, and I'm ok at singing too. I am also very good with kids, babysitting or helping at my church
Hobbies: Same as above, excpet I dont babysit or bake as a hobby...
Personality: Im one of those people that you need to get to know, before I open up. Then, you can judge me all you want. Not really. I dont have any time or patience for bullies. I've been told im wise and old fashioned.... No, I am not a child of Athena. I believe in love. I'm kind, protective.... And I know how to defend myself.
Fav books: I like Percy Jackson; Twilight; Witch and Wizard; The Ink series (Inkheart, Inkspell, ect); The two princess of Bamarre; And I love Manga! I like Fantasy, Adventure, Romance, and Action! Passions: Music, Art, Writing, Drawing.... And Life
My favorite pages
Add links to your favorite pages on the wiki here!
Favorite page #2
Favorite page #3
Community content is available under
CC-BY-SA
unless otherwise noted.