"You are a Level Five User"

This entitles you to eight demigod camp spots, bringing your total demigod spots to 12 (8 camp 4 BC) which can be swapped around. It also means you have been here at least five weeks since your first character was claimed, and that you may now vote on more as well as run for things like chat mod or rollback. Please do read the

wiki policies

or contact an

administrator

if you have any questions.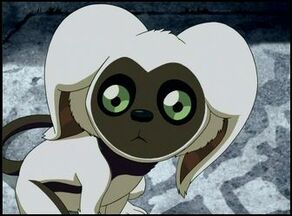 Hello! I'm Momo231 but I guess you can just call me Momo. I just remembered about this site so I logged on since forever XD I'm such a bad person! My older sister is Red Who has also forgotten about this site....
My Characters
| | | |
| --- | --- | --- |
| Demigod | Zeus | 19 y/o |
| SPECIES | GODPARENT | AGE |
| Single | Straight | None |
| RELATIONSHIP | ORIENTATION | WEAPON |

Camper

01:13, October 20, 2013 (UTC)

Message Me

~ she smiles. "Hey. Ya be needin' somethin'?
[[|Lianna]] -Child of Hermes
-Quick-Witted Thief
 Age: 14  Height: 5'5  Weight: 121 pounds
 Sexuality: Straight  Relationship Status: Single
 Health Status: Healthy  Main Weapon: Bow and Arrows
 – Keep one hand on your wallets, folks.

"OH MY GODS THIS CAT IS SOOOOO CUTE~! *holds up a grumpy looking cat*
DAH-12 -Automation
-Docile Automation Helper #12
Age = 21   Height = 6'2   Weight = 131   
Sexuality = Asexual   Relationship Status: = Single
Health Status = Functioning   Nationality = Greek
Species = Automation  Main Weapon = Metal Arms
 – "I'm happy to help in any way I can."

*smiles* "Hello, how may I assist you today?"

 – You don't feel like you can trust anyone or talk to anybody

she looks down. "Oh, um. Hi."
Community content is available under
CC-BY-SA
unless otherwise noted.