Changed Accounts
On November 7, 2012 I was experiencing some issues with my old account, which involved me not being able to log in and my password wasn't working. After a while of screaming "Why isn't this working?!" and "I hate you internet!" I decided just to create another account. I am just letting you know in order to avoid any future conflicts.
About myself
I am 26 years old and currently living in Miami fl. I have a bachelors in accountant from Florida International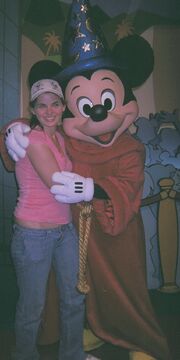 University. I love to read and write, go to movies, and hang out with friends. I currently for for Prescient Inc. as an Accounting Clerk in Miami, Fl.
Favorite quote
"Fairy tales are more than true; not because they tell us that dragons exist, but because they tell us that dragons can be beaten." '-G.K. Chesterton
"Where exactly is Canada?
Many would like to think that it is just above the United states, but really I would like to think that Canada is in all of us.... And soon it will burst out of your chest just like thoughts aliens from that movie." -That Guy With The Glasses
If there ever comes a day when we can't be together, keep me in your heart, I'll stay there forever. - Winnie the Pooh
A fool thinks himself to be wise, but a wise man knows himself to be a fool. William Shakespeare .
"We don't make the law, we can only tell you what it says." -An Accounting professor
"I'm crazy enough to take on Batman, but the IRS? No, thank you!"-The Joker
Posters
Community content is available under
CC-BY-SA
unless otherwise noted.