One Year!!!!

You have been with this wiki for a year now, for having stuck with the Camp Half-Blood Role Playing Wiki for a year, you have earned yourself an extra character spot, that can be used for either BC or Camp! Thank you for your continued support and participation, hope to see you for another year!

-The Administration
Hi peeps, I'm Son.Of.Khione but if you know me, just call me SoK. This is my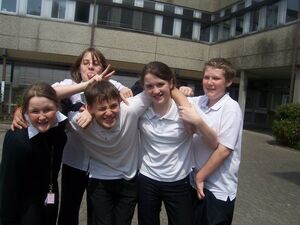 page. SCREW WITH IT AND YOU DIE!!!!!
Please check out my blogs (When I upload some).
If you need anything post a message on my talk page. Now enjoy...

Awards/Badges
Bronze Soul

The

Bronze Soul

is awarded to you by

Rider(Hit me up!)

21:46, October 13, 2011 (UTC), for having over 500 edits on Camp Half-Blood Role Playing Wiki!



You have been given this badge by the legen-wait for it-DARY person named Jas, for being legen-wait for it-DARY yourself! You may now continue your awesome life. Brover, Stinson, and Jas, away!!

-Jasmine Campbell, and Brover and Barney Stinson >.>
A little badge for chu...




For all the funny jokes and for all the late nights. For all the random laughs and awkward silences. For being there throughout my times of trouble, toil and need. And most of all, for being a

true friend

-Son Of Apollo
Community content is available under
CC-BY-SA
unless otherwise noted.