About
Hi, I'm Twilight! Welcome to my page (I'm surprised your here, but welcome!)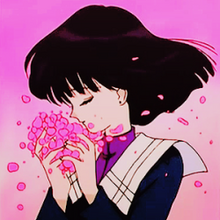 Random Info
My favorite colors are pink, magenta, purple, blue, teal, and basically every other color
I FRICKING LOVE and I mean LOVE The Beatles. They're amazing oh my god-
I love old books, they're just so... Fun to read.
Likes
Books/Book Series: Percy Jackson, Harry Potter, Warrior Cats, The Bat Poet, The Homework Machine, There's A Boy In The Girl's Bathroom, and more!
Video Games: Pokemon, Animal Crossing, Roblox, The Sims 4, and Minecraft
YouTubers (why not): Elise Ecklund, Vixella, Flamingo, and I honestly forgot the other ones ages ago.
Anime: Sailor Moon, Card Captors, Little Witch Academia, and Revolutionary Girl Utena (but I'm looking for more to watch! Open to suggestions)
I FRICKING LOVE and I mean LOVE The Beatles. They're amazing oh my god-
Quotes Because Why Not
"The sun is up, the sky is blue, it's beautiful, and so are you." ~The Beatles, "Dear Prudence"
"Ob La Di, Ob La Da, life goes on, brah!" ~The Beatles, "Ob La Di, Ob La Da"
"Blackbird singing in the dead of night, take these broken wings and learn to fly" ~The Beatles, "Blackbird"
"But tomorrow may rain, so I'll follow the sun" ~The Beatles, "I'll Follow The Sun"
"Shine until tomorrow, let it be" ~The Beatles, "Let It Be"
"Living is easy with eyes closed" ~The Beatles, "Strawberry Fields Forever"
"There's nothing you can do that can't be done" ~The Beatles, "All You Need Is Love"
"HELTER SKELTERRRRRRR" ~The Beatles, "Helter Skelter"
They're all Beatles song lyrics. Feel free to look up their songs.
My favorite pages
Add links to your favorite pages on the wiki here!
Favorite page #2
Blah blah blah
Hi hi hi hihihihih hih hi blah blah blah Testing testing 12345678910 blah ahjah gajsjfn jfmf Testing testing testing
Community content is available under
CC-BY-SA
unless otherwise noted.