Hello <insert name here>. I'm Weirdo Guy. If you need me, leave a message on my talk page.
Badges
Bronze Soul

The

Bronze Soul

is awarded to you by

RubyRose17

, for having over 500 edits on Camp Half-Blood Role Playing Wiki!
Silver Soul

The Silver Soul is awarded to you by Hydrocarbon1997, for having over 1,500 edits on Camp Half-Blood Role Playing Wiki!



As much as I want this rainbow cake, I want CHU to have this badge! :D

-Love, Shady
Approved by Ruby
"A friend is one that knows you as you are, understands where you have been, accepts what you have become, and still, gently allows you to grow."

Thank you for everything you've done for me. ~Ruby
Weirdo Guy, you the best friend I've ever had, even when I'm mad. I have a deed for you, will you be there in my time of need? We are not like Peter Pan, we can't live forever. But, you are my friend, even if it was now or never.

~ Fallen
Whenever you feel sad, go look at this badge. Look at this badge and remember that, since you have it, you're special to me. You're a special, amazing, beautiful person and I love you. You hear that? I love you. Now smile and don't forget to be awesome.
♡ Nicki ♡
I LOVE YOU




You are like the Sandman who sent me dreams to help my wishes come true, for a wish always begins with a dream. You used your dreamsand to whisk away all of my nightmares and turned them to dreams. Thanks you for all of this and always remember that from this day on and forevermore, you will always be my Guardian.
~Miggy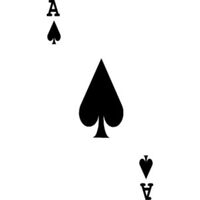 You're Raid's Ace
Thank you for being my friend. I have gone through harsh times during my time on this wiki and getting this badge means you've helped me through that WG. You're my best friend and a great person and no matter what you'll always be that. I will always remember you even after my time is done here, if it ever is. <3
-From Raid
Community content is available under
CC-BY-SA
unless otherwise noted.