I leave for a few months and CHBRP has gone to shit.

Okay I admit that was a bit bitchy but hey, no sugarcoating is gonna happen on this blog so I apologize if anyone rages. So...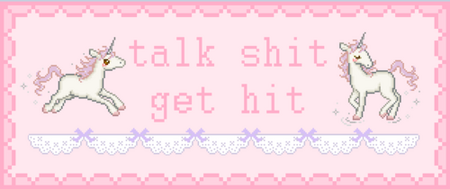 Okay so first of all, I don't fucking know what's happening except that someone's trying to implement a new system and it's apparently a totalitarian one so here I am, packing the last of my bags. I mean, I woulda stayed if it was a system that implemented easier lifestyles for everyone here but it's not so goodbye.
To be honest, I've been a shit user here and an even shittier "helper" so I guess my departure won't be that big of a fuss. Like I literally left several times on unannounces hiatuses... Hiati? Wait nope, hiatuses. And I've missed a hella lot people, especially those I've gotten close to and unfortunately, I forgot about some of them so sorry.
But first, my characters. Frankie is going to Manopunyolo while Bituin is gonna go to... eh no one. Y'all can delete her or something. ;w;
Okay here goes my attempt at being a brutally honest person:
Everything stressed me out around here, especially the model system and the claiming system. Manoyolo told me they've loosened up but hey, first impressions last so I don't think I'm gonna erase the instinctive stress wave whenever I try to put a character through claiming or look for and reserve a model. I'm not forcing y'all to renew your system or some shit but I'm just confessing :P
Nonetheless, CHBRP has been my door to wiki roleplays and html coding so thanks. I shouldn't have taken hella long hiatuses but I guess things happen.
TL;DR I'm salty about the tightness of the system when I first arrived here but I did enjoy most of the time I had on here :)


Last Messages
Dean — Dean, my bro, even tho we haven't rped and we don't see each other everyday, I gotta say that you're awesomesauce and I would buy a rabbit and name him Dean.
Bambiluna — You are awesomesauce and don't let shitheads say otherwise uwu. We may not know each other very well but you're awesomesauce.
Melmel — MARSHMELLOW ME MUM HAI I LOVE YOU, YOU'RE AWESOME, AND KEEP UP THE HELLA GOOD WORK. DON'T LET ANYONE LET YOU DOWN BECAUSE YOU'RE AN AWESOME HUMAN BEING.
Muffin — Kumustaaaaaaaaaaa~ Mahal kita at astig kang kaibigan. Suntokin mong lahat nang tao na sumasabi ng mali. uwu
Ashbro — Ur cool n A+++++++++++++++++ even tho your honesty kinda hurts sometimes but eh. Gimme a high five *high fives*
ASAHI — You are awesome and you're an awesome ace [not the orientation kind unless u are ace].
Kitkat — YOU ARE AWESOME AS FUCK and I'm sorry for deleting Luciella xD
Pandy — I MISS YOU SO MUCH AND I'M SORRY FOR LEAVING JUST AS YOU'RE COMING BACK ;w;
For those who are also in DARP — Lmao I would write something for y'all but y'all can find me on DARP so see ya there!!


TL;DR
Fuck you *points to model system*
Fuck you *points to claim system*
You cool *points to users I like*
And fuck you *points to the bitches*
I'm out
*throws anvil at the bitches*

Community content is available under
CC-BY-SA
unless otherwise noted.