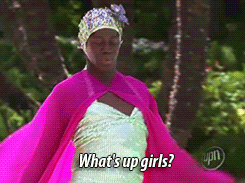 Hey everyone! Whilst this blog is tremendously overdue, and for that I do apologise, it is needed now more than ever given what the CoO event would mean for the wiki.
The point of this blog is to inform you all that I am contemplating ending the CoO event prematurely should there not be the interest - nor activity - for it to continue. Whilst this does sadden me in the sense that it was my own first big project and the first on the wiki since Lilith's Letter that could be of similar measure, I do believe that it has opened the gates for similar events in the future!
I know this blog says 'update' and the update of the matter is literally that the end of the event may be near, as I explained above.
What I need from all of you is two simple things;
A vote on the poll below. This'll allow R&D to gauge how many people are still interested in the event - it is important that you vote honestly. We won't get upset; the point is to figure out what the wiki wants.
Comment below any characters that you could offer up for Camp, the Broken Covenant and the Champions of Othrys that could participate in future missions relating to the event.
Would you still be interested in seeing the Champions of Othrys reach is end without it ending prematurely?
Dependent on the results above, which I'll check by next Friday to make the final decision based on them, there will either a blog detailing how the event will continue or a blog that'll explain what R&D will do next, should the endgame be brought forward.
Thank you all for reading and let's hope we can revive the wiki!

rip open a pixie stick with your teeth and empty it into my gaping ass!!! love u mom Oli
Community content is available under
CC-BY-SA
unless otherwise noted.