Introduction
OK I just want to say some thing that I've always wanted to say
I LOVE THIS WIKI
And this year hasn't been the very best for me in the beginning. My mother and I are having financial Problems, so I've been moving from time to time. But when I found this wiki it was like an escape haven. I have people to talk to that get me and help me with any thing I have troubles with. And I just want to thank some people on here.
Jenna AKA Jennakee. Jenna I love her as a sister. And she always beats me to glomping her >_<. She's the sister I always wanted, but never got. She gave me a llama, and I took her awkward turtle. I love to RP with her. She's a funny, hippie girl that always makes me smile. And did you see her cat Tristan?? He's adorable and just like her. And she's my Jenna and no one can have her! Just kidding she's every one's. Thank you Jenna for making me laugh. *Uber glomps*
Bach AKA Mom. Bach is my mom. And I would love to help her one this wiki. (psssssttt.....Bach! I'm a big help FYI) So yea, and she's like one of the funniest people to talk to too.
Kitty AKA Kit. I'm her white tiger!! Kit is awesome mixed with funny. She almost always drags me and Jenna into her corner. Her "HAPPY" corner. >_< And she's the reason i won't touch a piano for a while. She gave me a kitty too!! Her name is Dinozzo (from the show NCIS). She's loves cats and Bambi in case you didn't know.
Ghost AKA Dad. Ghost is my Dad. And when he gets protective he's funny. He always seems to makes me laugh. Although when he gets strict I kinda get startled, but I listen. He's the dad i never ever had (and yes I grew up without a dad).
Comic AKA well Comic. Comic He gave me my first badge and later gave me his special badge. he helped me with my first character also. He can be annoying at times but in the end he's always funny. And Comic is also like the little brother I never got. He can be the one of the funniest person you will meet or the most annoying. For me it's both (no offense Comic).
Jake AKA Jakey. Jake is one of the coolest people you will meet on this wiki. And I just want to say Jake I'm very thankful that you stood up for me at the Zackanezanes wiki even though I wasn't there half the time to know what was going on. Oh and Satan agrees with Jake. >:D
Lowdy AKA LowdMan. He's a great RP-er, and lowdy is a cool guy. we've had a fun time on the Zackanezane's wiki getting banned then unbanned. Lowdy don't bring out the gun.... YET. I Like his other account on the wiki "Better than Zack" Your not better than me! ~Better than Zack has been kick banned~.
Gel AKA Gel. Gel is a cool person to RP with. She can be funny too. But I don't get to talk to her that much >_<.
Lott And Ob xD. you guys are just... WOW. Lott always seems to make my day with some of the things he says. and Ob xD he's cool, and almost always in the happiest mood, which makes me happy.
Water AKA Water. Water is a cool chick and really fun to talk to. She's like kitty and that's why she's my friend. She's caring too, and yea so... HI WATER!!!
Queen AKA Queenie. She's really funny, and helpful too. and although I haven't talked to her much she really is helpful. :D And she's like Uber sweet too.
Pictures up for grabs
Here is my new years gift for you guys :D
Dinozzo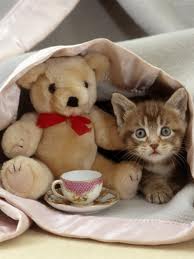 This is Dinozzo. she is the cat kitty gave me isn't she just adorable?!?! THANK YOU KITTY!!
Community content is available under
CC-BY-SA
unless otherwise noted.