Welcome to the Camp Half-Blood Role Play Wiki!!!
Thank you for your edit to the File:LolliRom.jpg page. As you are new here you start out at Entry Level, if you haven't done so already please visit the Getting Started page to learn how to get your character claimed, and what to do from there. As an entry level user, you are allowed one character spot.
Once you have a character claimed, and have your page up, here are some useful places to start learning your way around the wiki.
Recent Changes
Forums
List of Policies
User Levels
Please leave a message on
my talk page
if I can help with anything!
KMØ
(
talk
) 07:17, January 21, 2018 (UTC)
Hallo there!
I was just wondering if you were a user here before, and the nearest username I could connect to yours is AstridMyx? (well, as far as chat seems to say, cuz everyone calls you Astrid). I'm having a problem with categories, so, will you be having your former or a new one?
Thank you!
Okidoki!
Very well then, mademoiselle, as you wish. ;)
Act 3
Hey, I made the forum for Jack and Sin. And as I'm typing this I realised I have Harper instead of Harle's. Well shit. Damn autocorrect got me. Anyway, I posted so you can reply whenever you're free to. Sun's out, Guns out. 21:09, January 25, 2018 (UTC)
Um
Hi! I already reserved Bill Skarsgard ages ago. Sorry.

Without moving a muscle, I'm chained up.    HYU    09:14, January 26, 2018 (UTC)   
Reminder: Igneous and Levi Ferron
Hello there. Please be reminded that you only have three days left to respond for your character's claim. Once a claim checker leaves notes on your claim and you haven't responded to them within a week, it will be deleted. The same thing happens if you leave a claim in the claiming page unfinished within a week. If you have any questions, please contact me or another administrator.
Thank you.
❤❤❤
I finally posted on our roleplay. Also, hapoy Valentine's day. <3
I'm the patron saint of your demise.

Sisters
Yes! <3 Where to?
Activity Check
From the Administration of CHBRPW
Good day, JamilaMyx!

In light of the recent "death" of our beloved wiki, we, the members of the admin team, along with other helpers, are exerting all efforts to ensure the revival and restoration of Camp Half-Blood to its former glory.

Expansions are being planned, and new activities are being formulated to bring back the activity we once had. A new chat server is now in place in the form of the Discord App, and several users have already returned and are socialising on there, so make sure to drop by and say hi!

But first, we would like to ask you a question. It requires a simple yes or no answer. Would you be willing to come back and be active again? Think of this as a call-to-arms, because essentially, without a stable userbase, CHB will inevitably fall into the pits of the Tartarus of Inactivity once again. Of course, we also know that real life comes first, and if you feel like you don't have time yet to come back, just tell us so. We'd appreciate the heads-up.

Anyway, if your answer is yes, and that you're ready to jump back in and return, just leave me an Iris Message on my talk page! I will be contacting you once again regarding characters, slots, and reserved models. If not, well, we hope to see you again in the future.

That's all and thank you very much for your time!

Note: You are given a two-week response period. If you do not respond within that time frame, the admin team reserves the right to archive/delete all of your existing characters. If you happen to read this message after the two week period is done, just give me another IM and I'll be happy to restore your characters for you.
For any inquiries, please contact any administrator and we will make sure to address your problems. Thank you!
Note:
This is a mandatory check. If you've been active the past few months, but still received this Iris Message, kindly just reply with "yes".

call me by your name and i'll call you by mine
Migs
Inactive?
Hello there! It has come to our attention that it's been more than a month since your last edit. Will you be needing the officially inactive status/ semi inactive status? If there is no response by the 19th of January, your characters are subject to archiving.
Active Nymphs?
Hi! Currently, the Human Resources department is in the process or ensuring the Animal Nymph template is up to date in terms of reservations and characters. Currently, you have Sinclair (Dove) listed. Is this character still active, or can Human Resources mark them as "gone"?
yote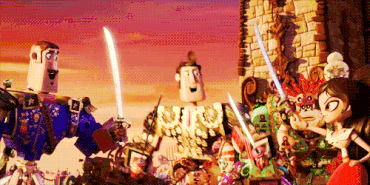 I thoroughly enjoy talking to you, and am glad you're on this
wikia. Thanks for being a pal
~
Manolo
Manolo Should I fly to the sky ❤ 11,298
Muses
Hi Astrid. I was wondering if I could partake in the Muses storyline, and I was instructed to come with you. I have a character in claiming for said storyline, so I would love it if you helped me check her out. Thank you in advance.
EmiChannel (talk) 05:05, June 30, 2020 (UTC)
Community content is available under
CC-BY-SA
unless otherwise noted.