Welcome to the Camp Half-Blood Role Play Wiki!!!
Thank you for your edit to the Model Registration page. As you are new here you start out at Entry Level, if you haven't done so already please visit the Getting Started page to learn how to get your character claimed, and what to do from there. As an entry level user, you are allowed one character spot.
Once you have a character claimed, and have your page up, here are some useful places to start learning your way around the wiki.
Recent Changes
Forums
List of Policies
User Levels
Please leave a message on
my talk page
if I can help with anything!
EvilhariboMadness
(
talk
) 03:00, February 17, 2020 (UTC)
re:
Yeah, I figured xD
and yeah he is, and sure I'd be up for one

See if you deserve what comes next.

Re:
Hey Gaby! I'm not too active myself, so I won't be able to post too often, but I'd still be down for a cabin roleplay.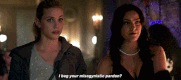 I beg your misogynistic pardon? KMØ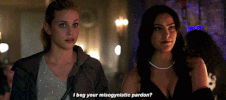 Apollo Cabin
Hey, my character (Marylyn Bell) is a member of the Apollo Cabin, so I'll be happy for a cabin RP!
Eeveequeen2007 (talk) 11:23, March 13, 2020 (UTC)
Community content is available under
CC-BY-SA
unless otherwise noted.