Line 14:
Line 14:
 

Please leave a message on [[User talk:Brocky292|my talk page]] if I can help with anything! [[User:Brocky292|Brocky292]] ([[User talk:Brocky292|talk]]) 18:21, August 8, 2018 (UTC)</div>

 

Please leave a message on [[User talk:Brocky292|my talk page]] if I can help with anything! [[User:Brocky292|Brocky292]] ([[User talk:Brocky292|talk]]) 18:21, August 8, 2018 (UTC)</div>

 

</div>

 

</div>

 
+
 
+

== Hey ==

 
+
 
+

Hello,

 
+
 
+

So I noticed your comment on the Poseidon cabin page so I wanted to help clear things up. The activities on the wiki take place about 20 years into the future when Percy along with all the other characters in the books are long gone. This is a roleplay wiki where we make our own characters and basically roleplay what the future of camp would be like with constraints from both the book and set by ourselves. I hope that clears things up some but you can ask if you have any other questions.

 
+
 
+

{{User:A Son of Hades/Sig2}}
---
Latest revision as of 19:33, 8 August 2018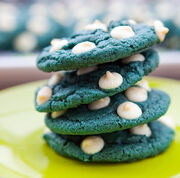 Welcome to the Camp Half-Blood Role Play Wiki!!!
Thank you for your edit to the User talk:Glory is bossy page. As you are new here you start out at Entry Level, if you haven't done so already please visit the Getting Started page to learn how to get your character claimed, and what to do from there. As an entry level user, you are allowed one character spot.
Once you have a character claimed, and have your page up, here are some useful places to start learning your way around the wiki.
Recent Changes
Forums
List of Policies
User Levels
Please leave a message on
my talk page
if I can help with anything!
Brocky292
(
talk
) 18:21, August 8, 2018 (UTC)
Hey
Hello,
So I noticed your comment on the Poseidon cabin page so I wanted to help clear things up. The activities on the wiki take place about 20 years into the future when Percy along with all the other characters in the books are long gone. This is a roleplay wiki where we make our own characters and basically roleplay what the future of camp would be like with constraints from both the book and set by ourselves. I hope that clears things up some but you can ask if you have any other questions.