Welcome to the Camp Half-Blood Role Play Wiki!!!
Thank you for your edit to the Forum:Vilette Anstro page. As you are new here you start out at Entry Level, if you haven't done so already please visit the Getting Started page to learn how to get your character claimed, and what to do from there. As an entry level user, you are allowed one character spot.

Once you have a character claimed, and have your page up, here are some useful places to start learning your way around the wiki.

Recent Changes
Forums
List of Policies
User Levels

Please leave a message on

my talk page if I can help with anything! -- Rid3r98 (Talk) 21:13, November 23, 2011
| | |
| --- | --- |
| | "You are an Entry Level User" |
I'm SOOOOOO Sorry for repliying late cause I'm following soo many pages!!! anyway I reply! Never tell me the sky's the limit when there are footprints on the moon 15:53, December 13, 2011 (UTC)
Ha, it's okay. I don't hold a grudge and stuff. IAN4GRL 20:13, December 13, 2011 (UTC)
thank you
Hi there I'm just writing here to say thank you for every good things you did and sorry for evey bad things I did last year... So here is a badge to say those feelings even more.
| | |
| --- | --- |
| | Memorable moment are celebrated together, you are my best friend for now and forever, Make me Miss you even more this New Year, Hope this 2012 bring Happiness like last year, whether you far or near, sincerely from me here!! |
P.S:sorry if its bad.cause I just learn how to do it...Again sorry!!A smile a day keeps the doctor away! So smile! cause it burns calories and makes you look younger! 10:52, January 6, 2012 (UTC)
Thanks! Azza 21:06, January 10, 2012 (UTC)
But its not good....I imagine a world Where there is no boundries… 06:36, January 11, 2012 (UTC)
It could use a little bit of work, but that's fine. I like it. Azza 22:34, January 12, 2012 (UTC)
A little???try a lot! cause its bad!!I imagine a world Where there is no boundries… 05:30, January 13, 2012 (UTC)
Well, it's your first try, so it's not going to be perfect. Azza 22:25, January 22, 2012 (UTC)
New Hecate Powers
The powers of Hecate children have changed please make necessary changes to you character page ASAP.
Thanks - ♫ LoveCatsOwls ♫ ♥ Talk to Me! ♥ 17:36, January 9, 2012 (UTC)
vote
Please vote http://camphalfbloodroleplay.wikia.com/index.php?title=Forum:New_Leto_Cabin_Powers_OR&t=20120107232631 BachLynn(Send an Owl!) 19:47, January 9, 2012 (UTC)
fear
this is why my friends are soo scared if I'm bored or dont have anything to do...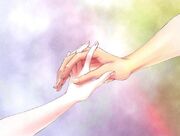 Mel's Friendship
If I could catch a rainbow, I would do it just for you. To share with you its beauty on the days your feeling blue.
If I could build a mountain, You can call your very own. A place to find serenity . A place to be alone.
If I can take your troubles . I would toss them in the sea.
But all these things I'm finding are impossible for me. I cannot build a mountain or catch a rainbow fair. But let me be what I know best at. A friend that's always there.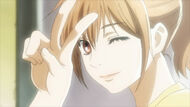 Anyway enjoy!! Cause I'm gonna change some or delete it if I get bored again...A champion is someone who gets up, even when he can't 10:34, January 28, 2012 (UTC)
Community content is available under
CC-BY-SA
unless otherwise noted.