Welcome to the Camp Half-Blood Role Play Wiki!!!
Thank you for your edit to the Template:Aglaea Cabin List page. As you are new here you start out at Entry Level, if you haven't done so already please visit the Getting Started page to learn how to get your character claimed, and what to do from there. As an entry level user, you are allowed one character spot.
Once you have a character claimed, and have your page up, here are some useful places to start learning your way around the wiki.
Recent Changes
Forums
List of Policies
User Levels
Please leave a message on
my talk page
if I can help with anything!
Zany Knave
(
talk
) 23:55, February 27, 2019 (UTC)
Claiming Process
Baa! I'm Aerie, an admin of the AS Department and I noticed you made a page for your character Diamond without putting her through the claim process, which is here: camp claiming. This is against the wiki policies. Please make a claim using the page I linked so you can RP her!
⌜ Look at your heart, and not at what the world wants. ⌟
Hello and welcome!
Hello and welcome to CHBRP! I'm Frost or Thistle, an administrator around here in Recreation Development, and I saw that you created your character page without having her go through claiming, which is linked in the message above left by my fellow admin, Omnia, and on her character page. As RPing or even creating a page/WB without having a a character claimed is policy-breaking, I will have to ask you to get her Claimed before you create her page/WB, or try and join any ongoing events at the moment.
If you persist in continuing to try and RP her and make her page without getting her claimed, then I am afraid we will have to take actions to keep our policies from being broken further. As such, or if you have any questions, please do not hesitate to contact myself, Omnia, or any other member of the administration team! The Highlands Lady 02:16, March 1, 2019 (UTC)
Welcome // Unclaimed Character
Hello there Kamiyah's ocs, welcome to the wiki! It's totally understandable and we're glad that you are excited to dive right into creating a character and roleplaying. Unfortunately, before you can start doing so, you will need to first have your character approved in our claiming process. In the meantime, I will have to delete the page and I hope you understand. If you have any questions, please don't hesitate to let me or another admin know, we'd be happy to help you! We hope to make this process as smooth and quick as possible for you and I look forward to roleplaying with you!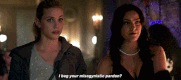 I beg your misogynistic pardon? KMØ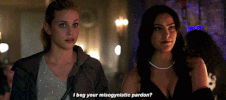 Diamonds are a girl's best friend! (Welcome)
Hey! I'm AdrasteiaFate, also known as Scales, Fate or Addy. I wanted to welcome you to the wiki! It's cool to see someone take an interest in us, and a joy to see someone interested in Aglaea's Cabin (as goddesses go, she's pretty awesome)! Just to let you know: if you need any help (claiming can take a bit of work), feel free to message me on here. You can do that by clicking the link just on my name, clicking through to talk page and then posting 'Leave a message'
--AdrasteiaFate (talk) 06:52, March 8, 2019 (UTC)
RE
Unfortunately, at the moment, you are not able to add Diamond to the Aglaea cabin list. You'll have to wait until a claimer from the admin team accepts her claim. Furthermore, there should be no reason you'd be adding her Word Bubble to any pages comments considering you can't rp her until she is claimed. I can teach you how to do so for future reference but, please do remember Diamond cannot be role played until she has been accepted.

Why does it always rain the hardest,on the ones who deserve the sun
Re:
I'm really glad that you're so enthusiastic about creating your character and roleplaying and I'd hate to burst your excitement, but kindly wait until your claim has been approved before adding Diamond to the Aglaea Cabin list! Once it has been approved, you're absolutely welcomed to do so!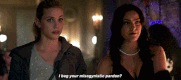 I beg your misogynistic pardon? KMØ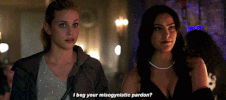 Re:
I highly recommend looking over the comments on your claim again if you haven't already! I, along with a few other claim workers, have left some very useful comments about what we're looking for in order to get your claim ready for approval! Unfortunately, at the moment, I noticed that quite a few of them still needs to be fixed, so I'd suggest tackling those first! One of us will be happy to following up with your claim afterwards! If you have any questions about the comments that were left, let me know, I'd be happy to answer them!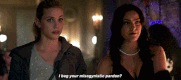 I beg your misogynistic pardon? KMØ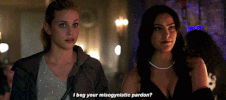 I'm Sorry
I do regret to inform you that WoW hasn't been on this wiki in about a year. it is unlikely that she will respond in a timely manner.
Sorry,
Natalia Turn your pain into art ☁ 3,276


Hello!
Hai and welcome to the wiki!! (I know it's a bit late..sowy..) Although I'm no claim worker, I would like to say, your claim looks fine to me! Unfortunately, the wiki needs at least two paragraphs of history, and how did she go to CHB? I'm not a claim worker (I'm sure I already said that) so I can't say for sure. I also see that you know how to make a claim now, and that's great! However, if you do need some help with anything (Your claim, something else) you can message any other admins above (because I'm not a pro I just got here).
Good luck!!

We shall never find the moon, for there is not one night that is pure... -Anonymous(a.k.a. me)
Community content is available under
CC-BY-SA
unless otherwise noted.