Welcome to the Camp Half-Blood Role Play Wiki!!!
Thank you for your edit to the Forum:Michael Kraven - Unclaimed page. As you are new here you start out at Entry Level, if you haven't done so already please visit the Getting Started page to learn how to get your character claimed, and what to do from there. As an entry level user, you are allowed one character spot.

Once you have a character claimed, and have your page up, here are some useful places to start learning your way around the wiki.

Recent Changes
Forums
List of Policies
User Levels

Please leave a message on my talk page if I can help with anything! -- Nhlott (Talk) 20:58, December 22, 2011
| | |
| --- | --- |
| | "You are an Entry Level User" |
Hi glad your liking the wiki but can i ask you why you were editing on this claim? http://camphalfbloodroleplay.wikia.com/wiki/Forum:Abbiee_Hughes
That wasn't your claim and your not in trouble i just want to know why you edited it.
"Evils ubiquity. You can't run from your history. Your past will seek you endlessly."-Ghost the Narrator 17:07, December 24, 2011 (UTC)

?????
What do you mean? I put on the claim the questions I had about it.BachLynn(Send an Owl!) 22:43, December 28, 2011 (UTC)
Hi!
Hi there! its me !, Forst of I'm sorry I reply late, It was just...Well my curfew...Anyway I reply!!A smile a day keeps the doctor away! So smile! cause it burns calories and makes you look younger! 08:42, January 5, 2012 (UTC)
thank you
Hi there I'm just writing here to say thank you for every good things you did and sorry for evey bad things I did last year... So here is a badge to say those feelings even more.
| | |
| --- | --- |
| | Memorable moment are celebrated together, you are my best friend for now and forever, Make me Miss you even more this New Year, Hope this 2012 bring Happiness like last year, whether you far or near, sincerely from me here!! |
P.S:sorry if its bad.cause I just learn how to do it...Hope is my nightlight the world is my dark room 14:54, January 6, 2012 (UTC)
Quest
sorry... its full, but I'll tell you what. I'll ask waterdaughter1 if she would still like to join the quest, if not, you're the first person I would ask. However... this quest is only open to the children of Poseidon or Palaemon.Reza Stevano 09:56, February 1, 2012 (UTC)
Sure, but it depends if it were to actually be approved, but any of your characters is welcomed to join! :) LittleMonsta!(Talk to the monstah...if you dare!)
Claim?
It's been a couple of weeks since you worked on your claim, http://camphalfbloodroleplay.wikia.com/index.php?title=Forum:Miguel_Fuentes_-_Unclaimed&t=20120204023459, do you still plan on working on it?





OOOOOO
Oh, sorry, I didn't actually read what he typed because he never marked it as claimed in the title, or the category or even used the claiming template so I didn't realise it was claimed.





Hey
I replied back to Miguel on movies pagethere is nothing wrong with love, there is wrong denay love someone. 20:07, February 17, 2012 (UTC)
FYI
I left a message on michael's page=HGsanti= 15:50, February 19, 2012 (UTC)Hgsanti
Weapons Tournament Message
The Weapons Tournament is starting, please start the match [[1]] at your match's section please.
"Trust that little voice in your head that says "Wouldn't it be interesting if.."; And then do it."
21:46, February 25, 2012 (UTC)
The four matches take place at the same time. The order of the matches was only for order of people that had signed up, not for order of matches done. All four matches will be done at the same time.
"Trust that little voice in your head that says "Wouldn't it be interesting if.."; And then do it."
00:37, February 26, 2012 (UTC)
Budgie
This is your budgie, son, care for it always <3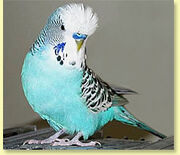 He's like fire, and ice, and rage
Nick
I replied to NickHunt like a Wolves, and be like wolf and free as wolf 17:32, March 5, 2012 (UTC)
for chu!
Bronze Soul

The

Bronze Soul

is awarded to you by

Le Ruby

, for having over 500 edits on Camp Half-Blood Role Playing Wiki!
Like, if Picasso made a person, You'd be his masterpiece.

21:02, March 17, 2012 (UTC)
posted on Sydney Fosters
Nathan's Pictures
I'm just here to let you know that you can't use Alex Pettyfer as one of your pictures for your character Nick Summers because it was voted on in the past as to recognizable Want to hunt down a duck? Just ask 02:31, March 19, 2012 (UTC)
:/
Sorry, no cross overs between CJ and CHB, it's either rp the Greek ones here, or go to the CJ one if you want to rp a charie who was Roman
She's on a quest desu :(Smile my friend!You only have one chance to live, live it well. ~Broken_fire 14:35, June 2, 2012 (UTC)
Ou! POsted on Nick and Lauren deshi, but Lauren mus cut the IM off since she's on a questSmile my friend!You only have one chance to live, live it well. ~Broken_fire 14:41, June 2, 2012 (UTC)
Sure thing, but Im kinda busy now. I only came online so that Cody and Ember's claims wont get cut off if I dont reply.. sorry. I IM u asap as I have time Smile my friend!You only have one chance to live, live it well. ~Broken_fire 10:43, June 14, 2012 (UTC)
http://camphalfbloodroleplay.wikia.com/wiki/Forest/Brook how bout this?Smile my friend!You only have one chance to live, live it well. ~Broken_fire 06:46, June 17, 2012 (UTC)
yea post on fiona Minxy, sing of Artemis. Join the hunt?
11:34, June 23, 2012 (UTC)
counsellor/Nyx
Brock, aka my charie, is challenging Michael, aka your charie, for counsellor of the Nyx cabin
are you?
Are you interested in having a character on Lilith's Letter stuff? There's still a few spots open for BC charies we need to fill if you are, let me know ASAP
Hello
Hey, I'm updating the user/character forum, and I just wanted to confirm what we have listed for you for characters, we have listed:
Is this correct?
Updated Micheal's WB tell me what you think. New code isTemplate:Chariename
Don't go away mad, just go away.
soooooooo sorry for teh late reply on haro!!!! anyhow reply!!No matter how bad the rain is,A rainbow shall always appear So Stop complaining at the rain and wait for the rainbow to come 10:11, September 16, 2012 (UTC)
?
Yea it's the same with all the underworld river gods pretty much, only Styx also happened to be goddess of more than just the river
huh?
goddess parent for what?
??
You mean the list on the main page and claiming? There are hundreds of goddesses and gods, we can't have 200+ cabins so the only ones allowed at camp are ones that have a cabin which is like 43 or so, the others all have to be BC
one year
One Year!!!!

You have been with this wiki for a year now, for having stuck with the Camp Half-Blood Role Playing Wiki for a year, you have earned yourself an extra character spot, that can be used for either BC or Camp! Thank you for your continued support and participation, hope to see you for another year!

-The Administration
hey
hey someone  have commented on your claim so please change the neccessary things and hopefully it will be ready for claiming before it is subjected to deletion

Behind those cold hard computer screens.....

There's a human heart beating away its emotions… 17:18, November 27, 2014 (UTC)
P.S:have we met?
Community content is available under
CC-BY-SA
unless otherwise noted.