WELCOME

TO MY TALK PAGE




~Regulations~

Don't give me any unnecessary/negative messages.
Put a header two title on the message you post, regardless of its size.
Kindly sign at the end.
If this is about RP'ing, feel free to randomly leave a comment on any of my active characters.
If you're bugging me for a reply, it will only take longer for me to get to you.
Should you ever need to discuss a private matter, contact me on PM or by my wiki mail: wavesofwisdojo@hotmail.com
Click here to see archives 1, 2 or 3.
| | |
| --- | --- |
| | Isabelle Lightwood |

Hola! c: Nice to meet you! I was just wondering if I could use one of your models <Lily Collins> as a model for one of my characters too. Sorry if I'm a bother! (I'm on mobile, sorry) IColleenGeek (talk) 19:13, April 3, 2015 (UTC)
Question
I'm still a little confused about how claiming works, even after reading the Getting Started page.  Could you help me?  Thanks.
Books101 (talk) 20:26, March 8, 2015 (UTC)Books101

"If my life is going to mean anything,  I have to live it myself."  —Ez

Re: Confuzzlement
Oh, sorryyy. He meant like as in like and also, he already addresses Kali as a friend and he thinks that Kali's okay with that. That's why it's the like that's not in general as friends.

"If my life is going to mean anything,  I have to live it myself."  —Ez

RP
I believe it is your post on our rp.

Space is to place as eternity is to time.~ASH
Hey Bae
Hey waves :D Man i really should come up with a better nick name for you XD anyways i was wondering if you could maybe vote for me. Im currently running for RB and would really appreciate it if you voted. ill just leave the link here and hope you vote yes for me :3 ok bye hope to see you in chat soon.

"Music expresses that which cannot be put into words" ~Musician

You suck 
I demand an rp between Ici and Lucas but let's do a more formal one :3 like they have to actually put up with each other's company without getting sexual to finish like a task or something
Time you enjoy wasting is not wasted time.

re
Fiiiiine Template:TimeLord15/Signature
GLAD
GLAD YOU POSTED BACK! XD Lol, It's been 12 days before you posted. >< Of course I counted. But of course I know you're busy! :) Hahahaha. Anyways, hope to see on chat, Wompy! :--( Posted back! :--)

"They are the food and we are the hunters!"  —Ez

Wifey
This might seem a little rude, but I was wondering if I could have Nayra back please? I've just decided to come back to the wiki and I miss rp'ing her. Thanks Wifey *hugs*
Do you have a lot of sad thoughts? ...Doesn't everyone? ~Ava Ire

re: Nayra
I'll make the changes today :) Thanks Wifey *huggles*
Do you have a lot of sad thoughts? ...Doesn't everyone? ~Ava Ire

New Dept
With the 2.0 CHBRP being set into motion, one of the important things we need to give due focus on is the new departments. Brocky and I have talked about the depts and to which depts the rest of the admin team will go to. The placements are temporary, as we still need your opinion on the matter at hand.
Anyway, Brocky and I mutually agree that we think the position of bureaucrat of the Claiming Department should go to you. Again, it's still temporary. Nothing's actually final yet so you have a chance to back out and switch positions/depts. :) But we really feel that among the people we've temporarily placed in the department, you're the most mature and level-headed. Yes, I know, you're quite busy with life, but let's face it, who isn't xD Brocky and I fully trust in your capabilities :) So we're really hoping you'll agree to being bcrat of claiming dept but if you don't want the position, then it's fine too! xD
So yeah, your opinion on the position please? :) I'm hoping to be able to finalize the list before Friday.
How's life btw? I haven't seen you in a while now. Hope everything's going alone smoothly for you :)
Take your time. I've got forever to wait -Demi ღ
Models
Hey ưaves, so I wanna use Grabiella Wilde of Arteminx. But she left, so im just gonna use her. Is it ok?

Music is my drug, and books are my love.Demigods are my friends, and games are my trends.

16:33, April 16, 2015 (UTC)

Hey

The Badge of Ash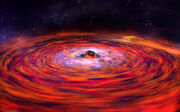 Hey,
If you are the recipient of the badge that means you are awesome. You put up with me when I am annoying and you are a very good friend and I feel you will go far in life. I will always remember you and remember your awesome, kind, and understanding no matter what anyone says. I hope you like the badge.
Thank you for being a great friend,
Ash ( A Son of Hades)
            ●||||   ♒"May the force be with you."  ~~ A Son of Hades  

Re:
Sorry it took so long for me to reply :( Anyway, I completely understand why you wouldn't want to take the position xD I, admittedly, wanted to drop my bureaucracy during the last 3 month of my senior year but fortunately, I didn't. Still, would it be fine for you to be placed in the claiming department? :)
Take your time. I've got forever to wait -Demi ღ
Re:
I don't have skype :(
Take your time. I've got forever to wait -Demi ღ
Oh look, you have a message!
The Message   

♡ Rihanna ♡   And I run for miles just to get a taste; Must be love on the brain  19:26, May 17, 2015 (UTC)    [[Special:EditCount/Margaery Tyrell|Special:EditCount/Margaery Tyrell]]
Characters
Hey hey! So in the blog left by Katniss, she mentioned leaving Georgia Hales (who has an early power up + major-to-minor prize used on her) and Elsa to you. Are you willing to keep them? Because if not, then I'll delete or archive them. :)
Take your time. I've got forever to wait -Demi ღ
sorry!!!
I'M SOOOOO SORRY FOR TAKING SUCH A LOOONG TIME TO FULFILL MY PROMISE ><< i was sooooo busy with the helper test I didnt have time to do the history and now when its done I'm busy with college >,< still I'm done
http://camphalfbloodroleplay.wikia.com/wiki/Broken_Covenant/Aimee

its not that good but yeah ><, sorry

Behind those cold hard computer screens.....

There's a human heart beating away its emotions… 16:33, May 21, 2015 (UTC)
Re:=
Don't worry about inactivity. Just focus on your exams for now :) Although, maybe it wouldn't hurt to make some dept edits when you can, just so we're sure you don't get auto-demoted.
Take your time. I've got forever to wait -Demi ღ
Dionysus Head
Your character Cheryl Anders is now the head of Dionysus' Cabin!
Please make the necessary changes to your user forum :)

Oli Move over sis, it's Jan! ❤


Auto-demotion
It's been a month and a few days since your last edit. Unfortunately, as much as it pains me to say this, but you have been automatically demoted due to inactivity. I know you're having exams but rules are rules. When you're through with the exams, I hope you'll go for the team again. :)
Take your time. I've got forever to wait -Demi ღ
group
Hi Waveu! I'm not sure if you're still active, but I'm back and set on putting the k-pop group back in full swing! If you don't want to continue anymore, that's totally fine, but let me know if you want to go back on working on your character! :) Come with me.

Love.

Yo!
Aya is Challenging Nayra for head of Hecate
~A memory Is one to be treasured, even the smallest one<3 (talk) 16:36, October 15, 2015 (UTC)
Hi. Can I adopt your character Candiss? Britney Asher (talk) 02:57, November 13, 2015 (UTC)Britney
Hi. Can I adopt your character Candiss? Britney Asher (talk) 02:58, November 13, 2015 (UTC)Britney
Challenge
I'm going to challenge you for Asteria Head.
Template:NatD
15:07, November 19, 2015 (UTC)
C
Where are you?
Come back please, I miss you >.< 

 Have you fallen In love with the wrong person yet? ~Time~

Sapphire ;-;
Hey Waves :D im not sure if you already forgot about this place and will never be coming back but i miss you a bunch ;-;. Anyways thats not what im here to talk to you about. Soooo although i love Sapphire a lot, i really only like her because of the rp's we do with her and Connor xD besides that i never ever use her..... So instead of getting ride of her completely ive decided to kill her off and make her a nymph so she counts as a minor char and doesnt take up any room with my char spots. I think maybe her dying and coming back as a nymph would make her and Connors Rp a bit more interesting (if you ever come back to finish it xD). Like She would get angry at connor for not being there and all this stuff. Anyways yea i just want to give you a heads up c:
Love ~      

"When words fail, Music speaks." ~ The Musician

Can I adopt on of your characters up for adoption
hi I was wandering if I could adopt your haracter candis goodling.Coconuttz (talk) 16:14, March 13, 2016 (UTC)
I am surprised
oh.....my......gosh look who has returned we need to chat like ASAP.
Your Wiki Brother and good friend             ●||||   ♒"May the force be with you."  ~~ A Son of Hades  

RE
Awwww i feel so special for some reason x3. Your one of my fav rp buddies to c: Anyhow you know i can't stay mad at connor or chu so of course i give him another chance. I was actually gonna post on his page but, seem to remember you liking forums better. I know you busy and won't be on much so just reply when yu can c:

"When words fail, Music speaks." ~ The Musician

Posted c:
Opps i forgot to I you and tell you that i started an rp on Connor's page x3. Just post when you can c:

"When words fail, Music speaks." ~ The Musician

Re:
Too late, dimwit. Btw, how could you. They're still my favourite. 
Time you enjoy wasting is not wasted time.

HEY :D
Yea of course i up for continuing the rp. Also sorry for the late reply, i was camping the last few days and didn't get your message till today x3. But yes i'd be happy to continue c:

"When words fail, Music speaks." ~ The Musician

Adopting
Can I adopt your character Athalie Decoudreau?
Sorry, I am new to this.
Utkar22 12:09, September 5, 2016 (UTC)
Inactive?
Hello Waves! It has come to our attention that it's been more than 21 days since your last edit. While you be needing the officially inactive status? If there is no response by the 17th, your characters are subject to archiving.

  is coming back for you~ 12:29, October 10, 2016 (UTC)
Re:
Apologies, I missed the color with which you were marked.

  is coming back for you~ 17:43, October 10, 2016 (UTC)
Yo
Heyo, its been awhile since I've seen you active O.o You might not remember me, because I used to be under a different username. XD
It's lopez <3 anyways, how are you doing. :)
-User Left
Hi,
I would like to adopt Chrysl Anders.
Thank you,
Thunderman2007 (talk) 10:29, November 10, 2016 (UTC)Elijah
Crystal Reed
Hi Waves! Not sure if you remember me, but it's Miggy. Just kind wanna ask if you'd be willing to share Crystal Reed for model? It's alright if you say no, just thought I'd try and ask. That's all. Hope you're doing alright! I miss you. :)

"Don't be such a sourwolf." ~Sterek

Adoption
Hi, 
I would like to adopt Candis Goodling. 
Thunderman2007 (talk) 18:32, December 21, 2016 (UTC)
Adoption of Candiss
Hello! I was recently looking at your character, the daughter of Hebe, Candiss, and am willing to adopt her. She seems interesting and a good person. Please reply with details on the adoption.
Hey, this is truly disrespectful. This man has asked for exactly the same thing right before you and you ask. This is something I do not understand
--Ainah2012 (talk) 10:13, January 2, 2017 (UTC)
--KavyaDoll (talk) 05:20, January 1, 2017 (UTC)KavyaDoll
Inactivity
Hi! Since it has been a couple of months since your last edit, we have marked you as officially inactive.
But you musn't forget,You become responsible forever for what you've tamed.
uh hey..
remember me? Hydrocarbon1997 (talk) 17:08, January 3, 2017 (UTC)
Adopting
I was wondering if I could have Cheryl. 
btw, love how you used Cana as her model, fits the character exactly.
TheLordOfTime123 (talk) 21:06, March 5, 2017 (UTC)
Adopting
Hi! I'm pretty new here and I was wondering if I could adopt one of your characters, Athalie Decoudreau. I dson't really know how this works but I hope you will.
Ghostintheshell09 (talk) 14:35, April 9, 2017 (UTC) 
Adoption
Hello, I would like to adopt one of your characters by the name of Cheryl Anders. Please contact me with your response.
Sincerely,
Ajacopia1 (talk) 00:38, July 15, 2017 (UTC)Ajacopia1
Deletion Notice
Hello! We're making edits to the User/Character forum, thus checking in on user activity. You have gone over a month without making an edit and your characters are in danger of deletion. You have until November 1 to make an edit and prevent this.
You can't fix me. I'm unbreakable .The Jam Man.

Gone?
Hello! It's been over six months since you've last made an edit. Due to this, we reserve the rights to archive or delete your characters. You have a week to edit before we do so. If you would like to have them restored please contact me or someone else on the admin team. Have a nice day!
Deletion Notice
Due to inactivity, all your characters have been archived. If you wish to have them restored, just give me a message and I shall do so. Don't worry, it's easy to do. :)

"You need me to survive. Which is why you're not letting me go." Migs
WAVES
Waves,
I've missed you so much and I'm sad you're gone when I'm here. If you ever come back I'm here to bring back Rose and Connor :(
~ Kaneity | Kane (talk) 06:43, January 1, 2018 (UTC)
Adoption
Hey there, I was inquiring about adopting your character Candiss Goodling, who is currently up for adoption.  Let me know.  It seems like you may be inactive, however, if/when you return get back to me, please. Hope it is soon.
Thanks, 
-London (talk) 02:33, January 17, 2018 (UTC)
Adoption?
Hello, my name is Natethegreat321 and i was wondering if Athalie Decoudreau is still up for adoption, and was wondering if i could take her over for you. She is a really cool character and wouldn't understand why you would want tho part with her, but i would be more than happy to take her from you. :)
Sincerely, --Natethegreat321 (talk) 13:41, March 13, 2018 (UTC)Natethegreat321
OMG
OMG I'M CRYING IN THE CLUB, ARE YOU COMING BACK????? <3 <3 <3

Brocky Good morning, Miss Goode! ❤


Adoption?
Hi, I was wondering if it would be okay if I adopted Athalie Decoudreau?

"No matter what happens, my light will destroy your darkness."
Excuse me can I adopt your character
Hi
Can I adopt Athalie Please Kamiyah's ocs (talk) 00:12, March 19, 2019 (UTC)Kamiyah's Ocs